September 1, 2022 • Technology by Marketing Skaleet
Meet Us At
Amsterdam Fintech Week
! 🤝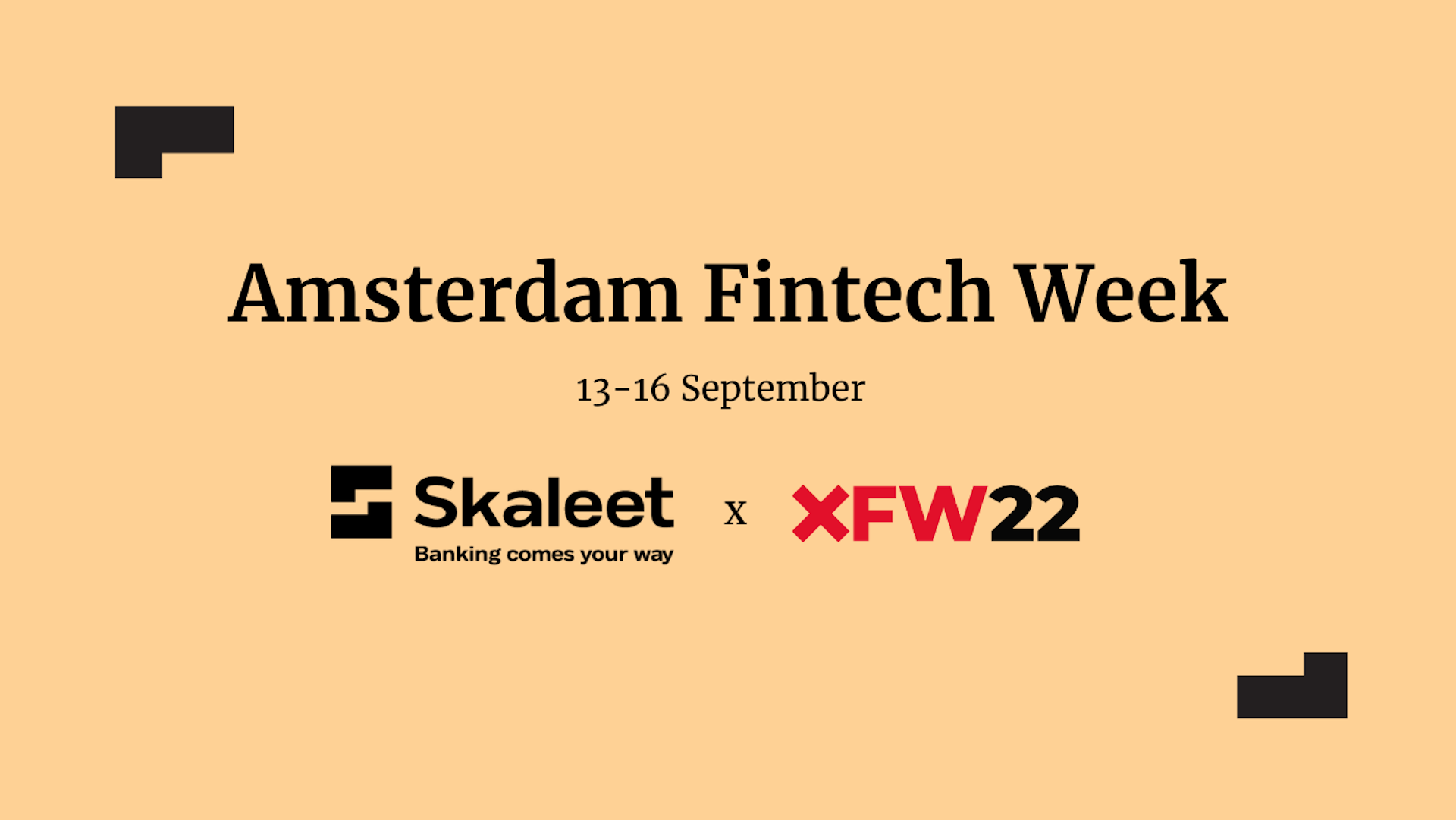 We are pleased to announce that Skaleet is participating in Amsterdam Fintech Week from the 13th to the 16th of September!
Skaleet is an international FinTech providing a Cloud-Native Banking Platform, allowing financial institutions to quickly launch new banking products and experiences at a competitive price.
The technology already powers 30+ regulated financial institutions and manages 8+ million banking accounts worldwide. The solution combines:
an ecosystem orchestrator to make products and services available while easily integrating partners in less than 10 days;
a real-time data access to build marketing suggestions;
the speed to come up with customized offerings (launch of an MVP in 6 months);
and operating costs are around 10% of the operating costs of traditional banks.
Skaleet offers next-generation lean Core Banking that focuses on data availability, consistency, and processing. The clients can invest more of their IT budget in growth and innovation thanks to a 50% time reduction for new capabilities development and a 30% cost reduction for service integration.
If you want to know more about the solution, Jeffrey Phaneuf from our team is excited to connect and discuss with you. Any questions or projects in mind? Contact Jeffrey at his mail address or book a meeting by clicking on the following link.
👉 Book a meeting with Jeffrey for the Amsterdam Fintech Week! 👈
Hoping to see you soon,
Skaleet Team
Contact Us.
Would you like to learn more about Skaleet and its solution?