March 8, 2022 • Neo banks by Marketing Skaleet
Has the bank changed due to the customers and the environment? 👀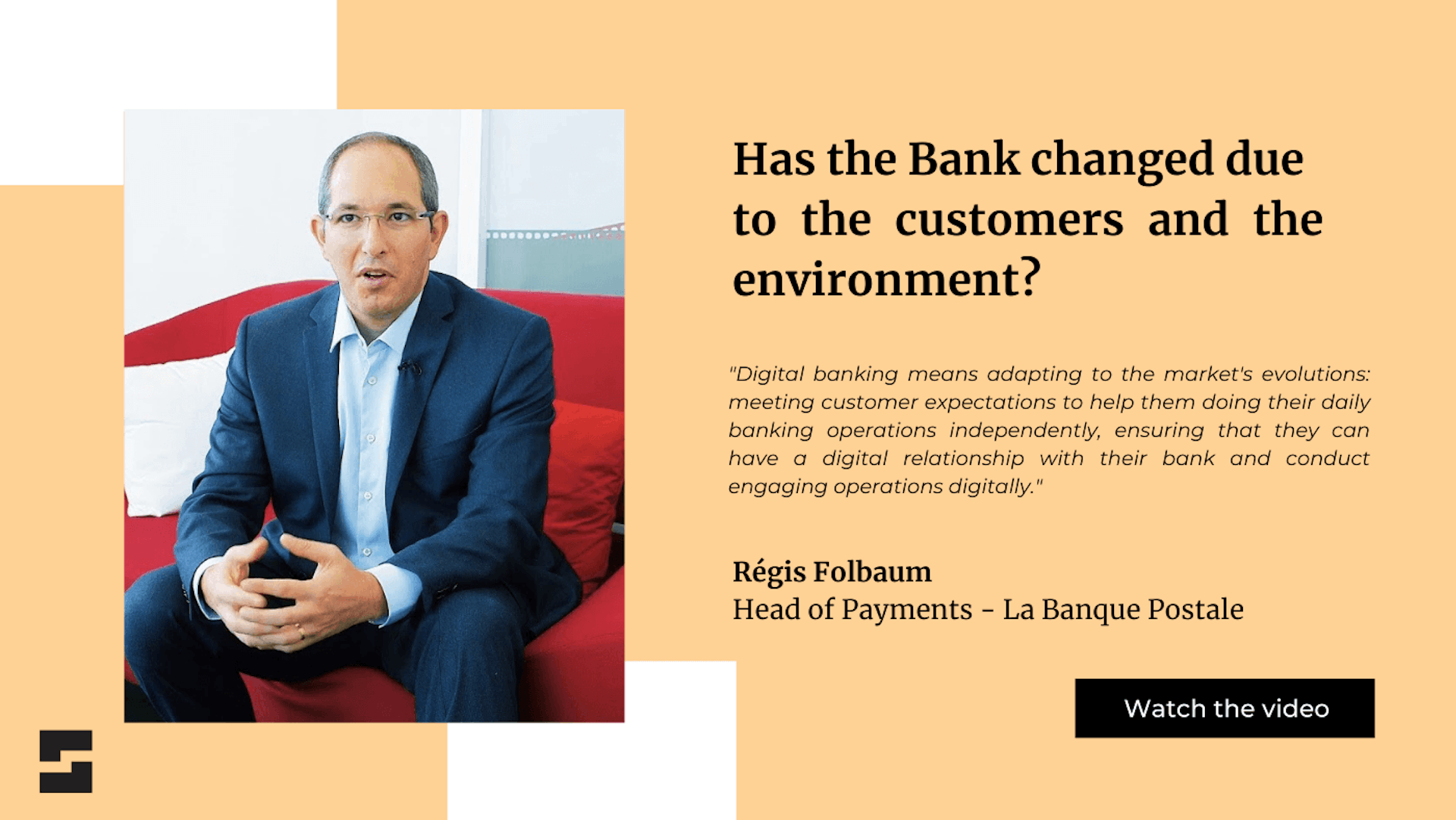 The financial industry faces new challenges. The shift from one-size-fits-all bank to banking for everyone includes a cultural and technological change. Skaleet releases a few video interviews to deep down in this perspective. For the third episode, Régis Folbaum (Head of Payments at La Banque Postale) speaks up about La Banque Postale's digitalization.
" Digital banking means adapting to the market's evolutions: meeting customer expectations to help them doing their daily banking operations independently, ensuring that they can have a digital relationship with their bank and conduct engaging operations digitally. "
Régis Folbaum - Head of Payments at La Banque Postale
Has the bank changed due to the customers and the environment?👇
Three main elements explain the bank's digitalization: regulation, technology changing the customer journey through mobile devices, and competition spurred by fintech.
Banks need to be agile, versatile, and scalable to meet market needs.
The Core Banking Platform offers banks the opportunity to constantly reinvent themselves and deploy their digital strategy by taking into account several technological specificities such as real-time, scalable, microservices, and cloud.
Contact Us.
Would you like to learn more about Skaleet and its solution?