March 30, 2023 • Core Banking by Marketing Skaleet
CSB taps Skaleet to create CF-Pay, the first instant payment application in New Caledonia 📱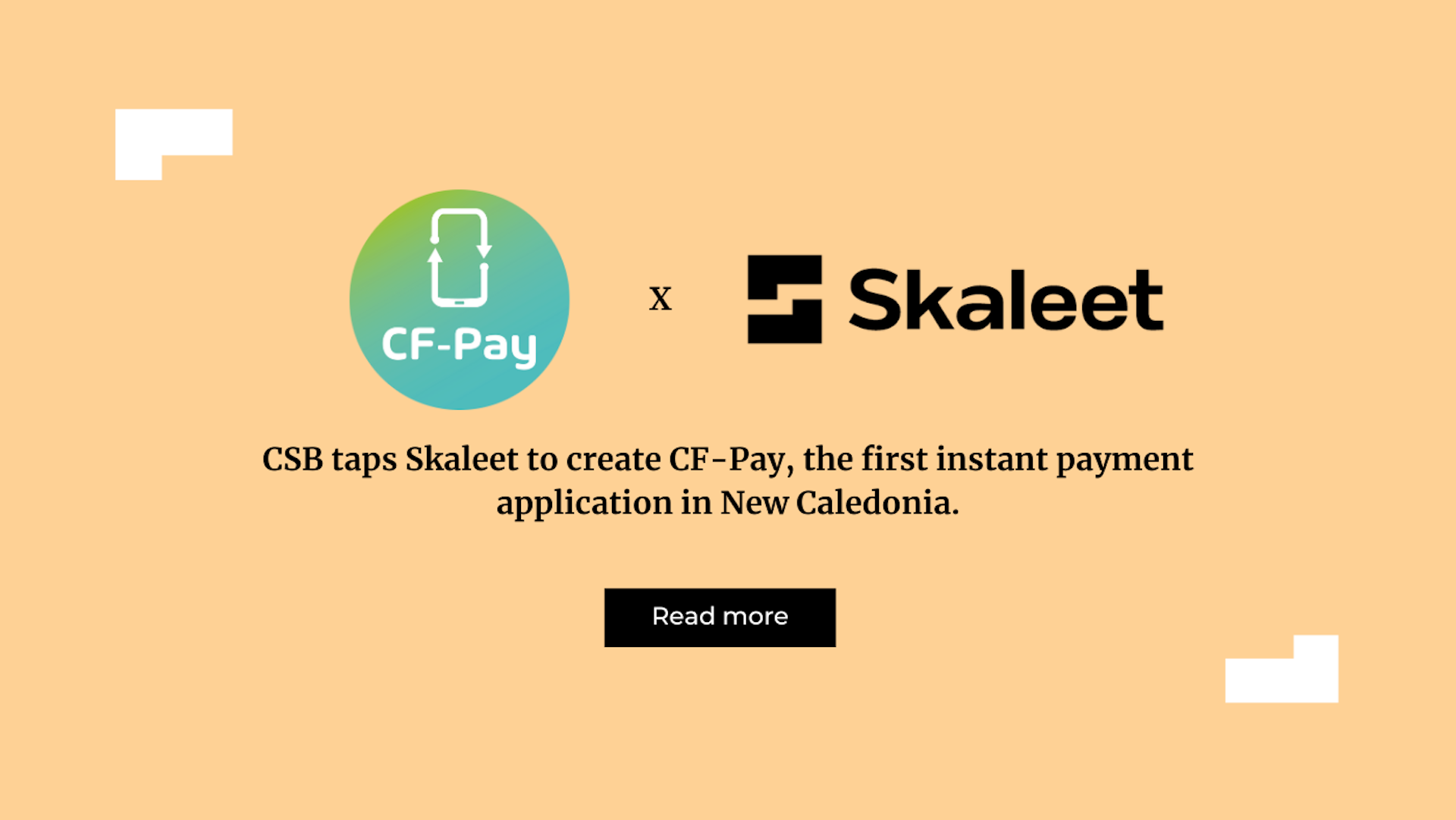 Paris, March 30, 2023 - New Caledonia now has its very own, entirely local, instant payment solution, CF-Pay. The application was created by Caledonian Business Solutions (Calédonienne de Solutions Business - CSB) and leverages Skaleet's Core Banking Platform. CF-Pay will considerably simplify the transfer of money between residents of New Caledonia, Wallis and Futuna, and visiting customers in the region.
The first digital wallet in New Caledonia!
The digitization of financial services has simplified the everyday life of consumers around the world. Now, New Caledonians, and the people of Wallis and Futuna, have a digital wallet for the first time. Caledonian Business Solutions, the only payment methods provider in New Caledonia, is launching CF-Pay, an entirely local and fully secure instant payment application. The app is named after the local currency, the CFP (Change Franc Pacifique).
CF-Pay, accessible to residents and visitors 12 years and older, will simplify money transfers between individuals, including pocket money, refunds between friends or contribution in money pots. CF-Pay is compatible with all local banks and accessible, in a first step, to customers with bank accounts and minors from 12 years old. In a second step, this service will be available for clients with or without bank accounts. It is a free and practical alternative to checks, which are highly susceptible to fraud. Merchants will be charged a commission on transactions when using the application.
After peer-to-peer adoption, commercial uses come soon
Initially dedicated to peer-to-peer payments between individuals, CF-Pay will soon allow New Caledonians and Wallisian as well as Futunian to pay bills and purchase goods and services from merchants without necessarily having a bank account, thus fostering financial inclusion, one of CF-Pay main pillars. In addition, the application can now be topped up by a credit card.
Innovation enabled by Skaleet's Core Banking Platform
To see this project through, Caledonian Business Solutions selected Skaleet's Core Banking Platform. This open and flexible platform allows fintech companies, banks, and financial players to quickly conceive, configure, and roll out new services and products. Skaleet's ability to create and orchestrate customized ecosystems allows it to accommodate projects like CF-Pay, especially in terms of evolvability.
" After extensive research, Skaleet's Core Banking Platform appeared to be the most appropriate solution to complete this project. Its modularity and open architecture perfectly fit how we envision project management. "
By leveraging Skaleet's platform, Caledonian Business Solutions also benefited from a perfectly secure environment, allowing CF-Pay to meet the highest standards for data confidentiality, access management, and activity monitoring.
" CF-Pay perfectly illustrates the advantages of our platform and its ability to develop perfectly secure, scalable, and modular services. We are proud to have been able to contribute to this project that will directly enhance the daily lives of New Caledonians. "
Hervé Manceron - CEO - Skaleet
About Skaleet:
Skaleet is a fintech company offering a Core Banking Platform in SaaS. The Core Banking Platform is cloud-native, meets the highest security standards, and is an alternative to the legacy systems banks and financial institutions use. Because of its open and flexible platform, customers can easily conceive, configure, and roll out new products. Via a single solution, the Core Banking Platform's architecture addresses several business models reducing time to market and optimizing costs. Skaleet now has over 40 clients and has managed over 10 million users worldwide.
Skaleet is based in France, in Boulogne Billancourt, near Paris. For more information, visit skaleet.com
About CSB:
Caledonian Business Solutions is the only payment methods provider in New Caledonia. It offers a complete range of electronic banking services, document processing (digitization, EDM), desktop publishing, checkbook processing, and computer hosting services.
Press contact:
Jihan Teretal
jihane@jt-conseil.com
06 08 27 68 85
You might also be interested in ...
Innovation. FinTech. Digital Banking. Neobanks. Open Banking. Core Banking. Cloud.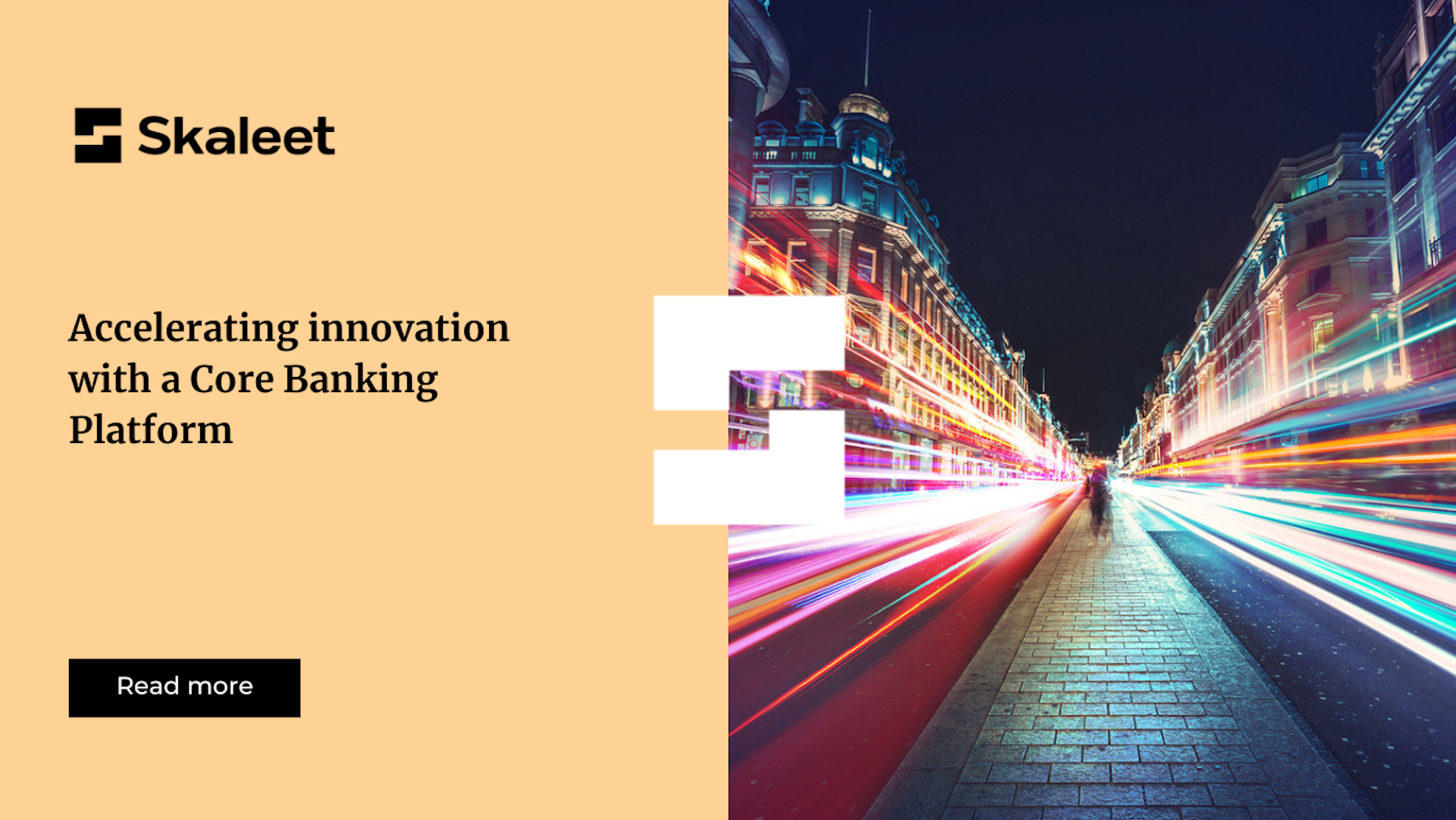 March 21, 2023 • Core Banking by Marketing Skaleet
Accelerating innovation with a Core Banking Platform 💫
New technologies, new products, new distribution channels...
Contact Us.
Would you like to learn more about Skaleet and its solution?