January 12, 2021 • Neo banks by Marketing Skaleet
White Paper - Building a digital bank in 4 steps📱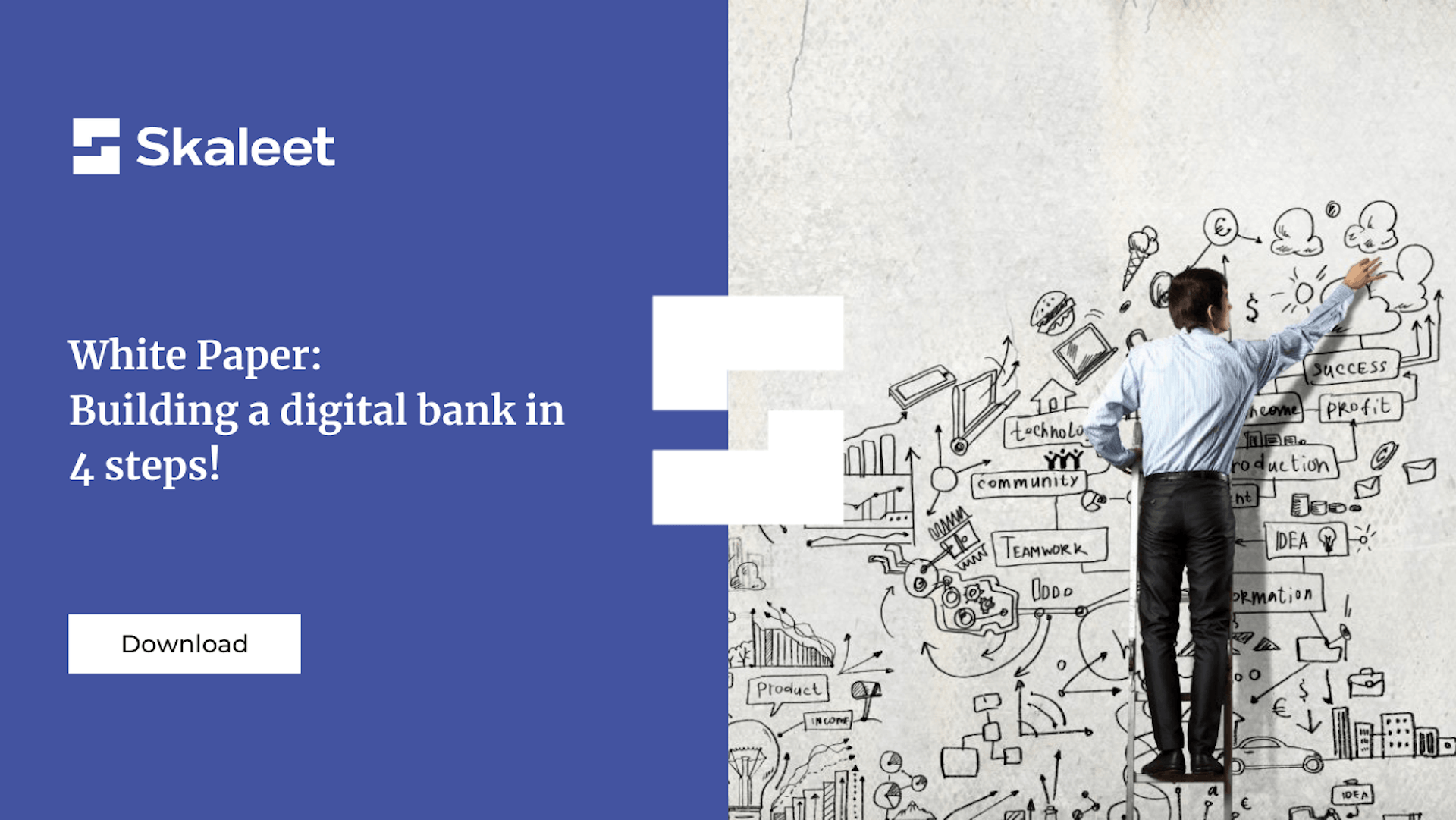 With the proliferation of Fintech and digital banking,
many people are wondering how to set up a bank
and we think this is the perfect opportunity to try and give you some advice. We believe that a digital bank can be built in 4 steps. Then don't wait and
download our white paper.
👇
Building a digital bank in 4 steps.
White Paper
Sign me up to receive this white paper
Contact Us.
Would you like to learn more about Skaleet and its solution?