May 26, 2021 • Core Banking by Marketing Skaleet
Building a Core Banking Platform from scratch: 4 key steps 💡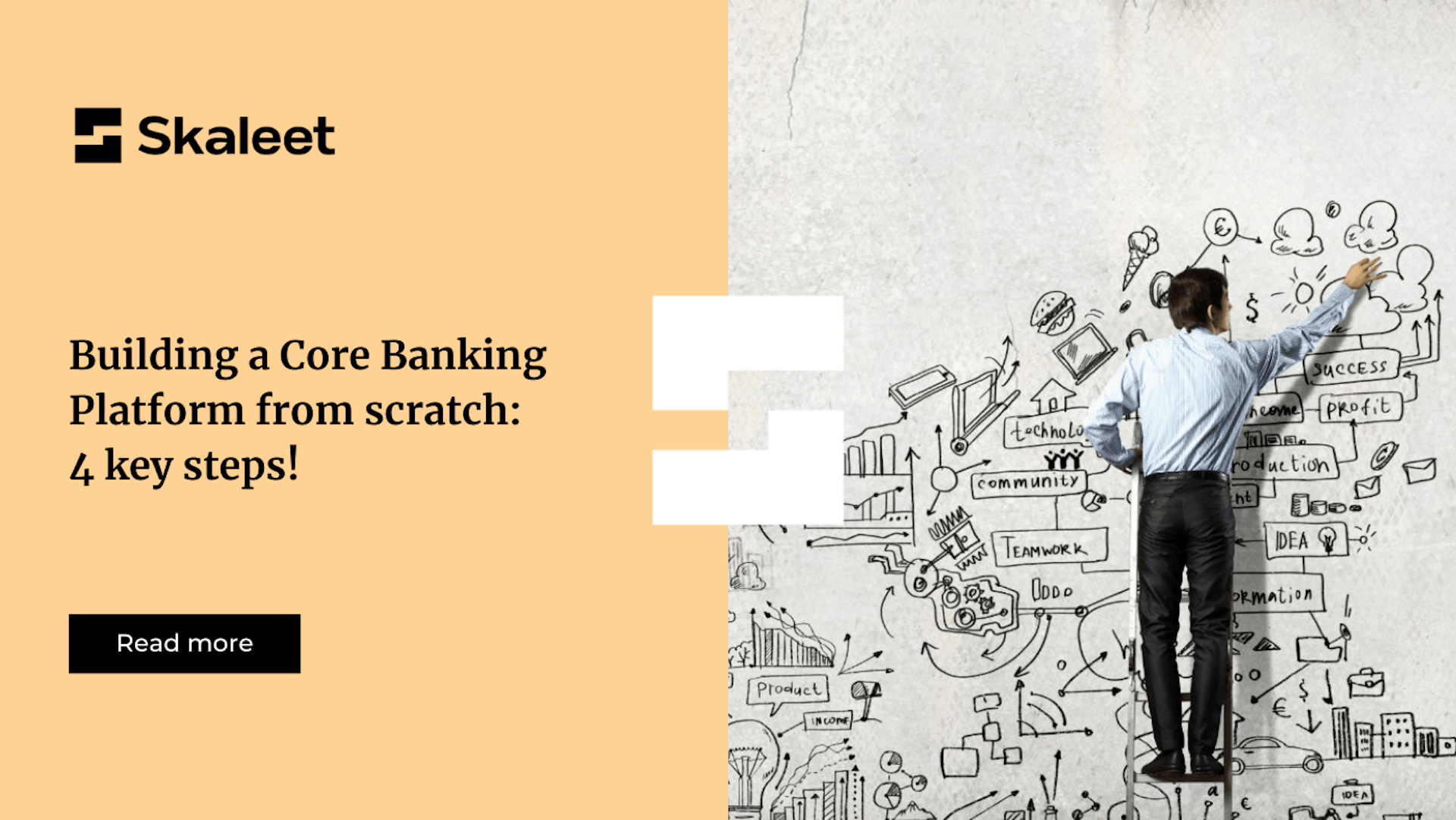 If most actors in the banking sector today understand the value of a Core Banking Platform (CBP), many of them are still trying to figure out the best way to implement this strategic maneuver without any missteps.
Improve the quality of your services, scale your business model, roll out new features faster… Whatever your goal, here are 4 vital steps that you can't skip, under any circumstances, to create the Core Banking Platform that your business needs.
#1 Start With a Clean Slate
Despite some physical constraints, the financial industry is without question one of the sectors best positioned to profit from the digital revolution.
Over the last few decades, financial institutions developed 4 successive generations of Core Banking. At the time they were implemented, the first 3 generations provided significant added value to the banks. However, these legacy Core Banking have now become obstacles on the path to innovation.
Today, by implementing a Core Banking Platform, the world of finance has a unique opportunity to break away from the past and start from scratch. A Core Banking Platform enables financial players to imagine a solution that will evolve to meet their needs now and into the future.
If you're aiming to create a Core Banking Platform, the first step is to set aside the constraints from past systems to define the shape and characteristics of your ideal solution. Another challenge should be taken into account in creating a Core Banking Platform: you have to anticipate the needs of the future, as well as your immediate needs.
Are you dreaming of a platform that can serve millions of clients around the globe and manage a large range of products and services, all while respecting compliance regulations to the letter? All you have to do is create it.
#2 Clearly Identify the Components of the Core Banking 🔍
Digital is disrupting the role of banks and the expectations of their clients.
Yesterday, it was enough for banks to keep their clients' money safe (even if it required them to sign a plethora of legal documents). That's not enough in today's world.
Protecting clients' deposits and personal data is still a priority for banks, but they also have to offer their clients an unprecedented level of flexibility, or they risk falling behind the competition (especially the digital giants).
In order to offer their end clients these responsive services and a truly personalized user experience, it is essential for banks to have an agile Core Banking - one that's platform "agnostic" and can adapt to all types of technology.
While creating a Core Banking is a complex endeavor, it's best to start by clearly defining the parameters of your new solution and its different components. In doing so, you'll be able to create a modular architecture - in the future, this will allow each component to adapt to the needs of your clients, without affecting the rest of the system. To start, do you want to focus solely on the construction of a new Core Banking, or does your overhaul include the front end (user interface) and middleware?
Once this parameter is established, what features do you want your Core Banking to support? KYC processes, account management, flow management, bank cards, savings offers, credit offers, reporting tools… There's no shortage of options! If you look closely at the market, the majority of financial products are based around moving money quickly and easily, whether it's a bank account that allows you to execute transactions on time or a debit card that sends you real-time notifications while shopping.
Before jumping directly into the creation of your new system, it's best to start by precisely mapping out your objectives and the necessary components to achieve them.
#3 Pick the Right Ecosystem 🤝
While it's beneficial to start with a clean slate to envision your Core Banking Platform, you don't need to reinvent the wheel by developing your solution "from scratch".
All or part of your new Core Banking can be provided by partners like Skaleet to save you time and money. This guarantees you access to a reliable and proven solution. By outsourcing the complex components that don't help you to differentiate from first-rate technology vendors, you'll be able to save time and gain a significant edge over the competition.
This arrangement will allow you to considerably reduce the time between the ideation phase and the implementation phase: it's an ideal solution to quickly make up the accumulated technological gap caused by the limits of your old Core Banking.
But the choice of providers managing your internal ecosystem is not the only one you have to make. You also have to carefully consider the microservices and third-party APIs (customer APIs, enterprise APIs, distributor APIs, etc.) that your new Core Banking will have to support!
#4 Plan the Transition to the Last Detail
Even though this is an important technological breakthrough for your company, adopting a Core Banking Platform must not in any way negatively affect your clients and partners, so you have to manage the transition with extreme care.
To manage this, you must anticipate the methods and the timing of the transition from the old structure to the new structure sufficiently in advance. Once this process is finished, you'll be free to launch your new, innovative system without any disruptions for your clients.
When transitioning to your new Core Banking, data migration is a central issue. Therefore, in order to successfully complete this operation, it's essential to create an efficient and comprehensive data migration plan.
You can start by evaluating the current quality of your data, and possibly use the migration as an opportunity to declutter, streamline, and unify your various databases. By migrating your data to the cloud, you will also reduce the costs associated with "on-premise" storage.
In addition to this essential work of preserving existing data, you can also consider integrating new data during the operation in order to expand your system and your databases.
Conclusion
Adopting a Core Banking Platform is an ambitious undertaking - however, by following the four steps laid out in this article, you'll be able to strategically position your institution in the best way possible.
Once you've made this switch, your legacy Core Banking's growing obsolescence will be a distant memory, and you will finally have the opportunity to finally participate in the financial revolution!
You might also be interested in ...
Innovation. FinTech. Digital Banking. Neobanks. Open Banking. Core Banking. Cloud.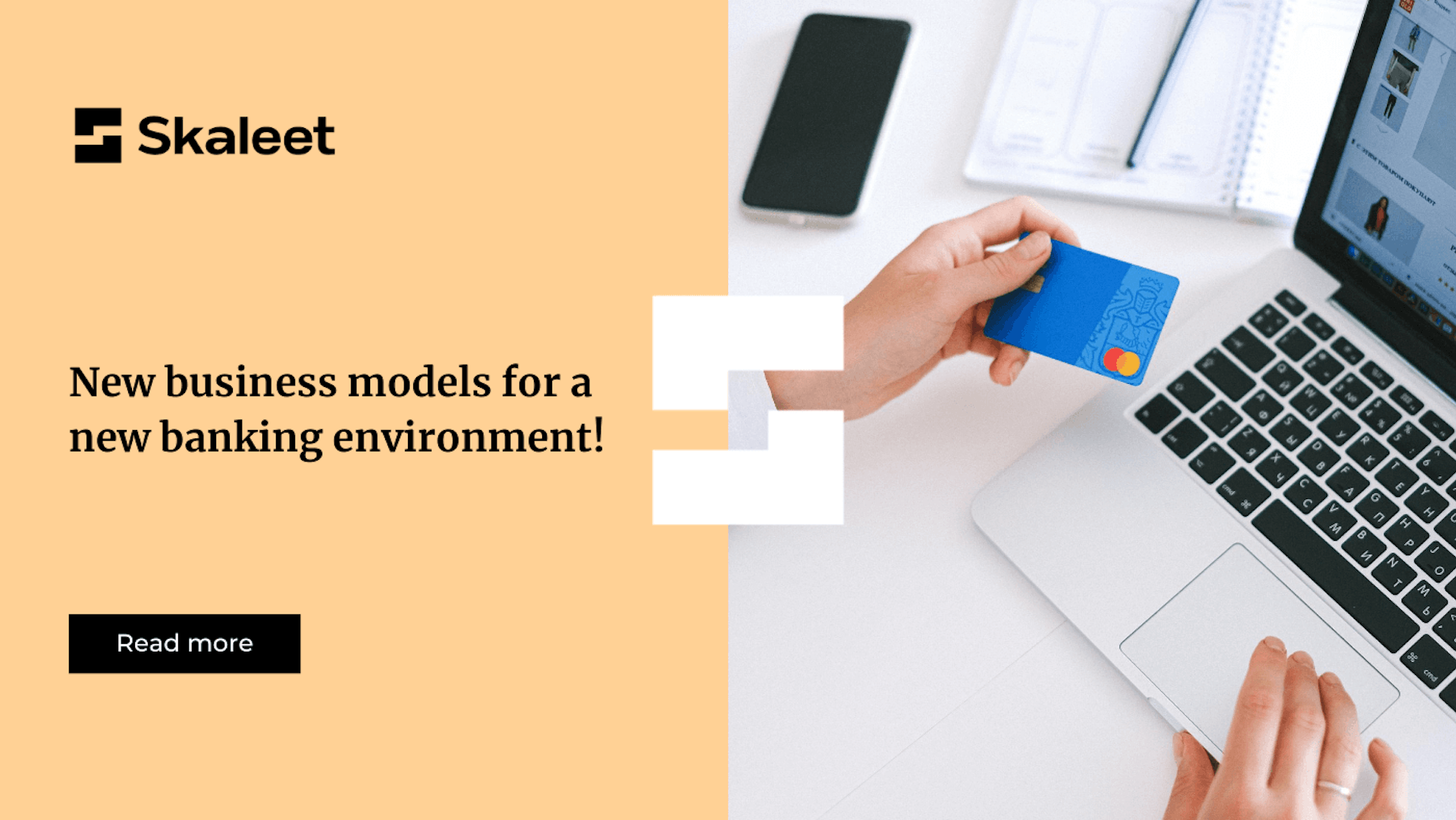 May 5, 2021 • Open Economy by Marketing Skaleet
New business models for a new banking environment 💡
Banking-as-a-Service, Banking-as-a-Platform, and Open Banking... new business models are emerging.
Contact Us.
Would you like to learn more about Skaleet and its solution?