March 16, 2021 • News by Marketing Skaleet
9 steps to creating a digital bank from scratch 👨‍💻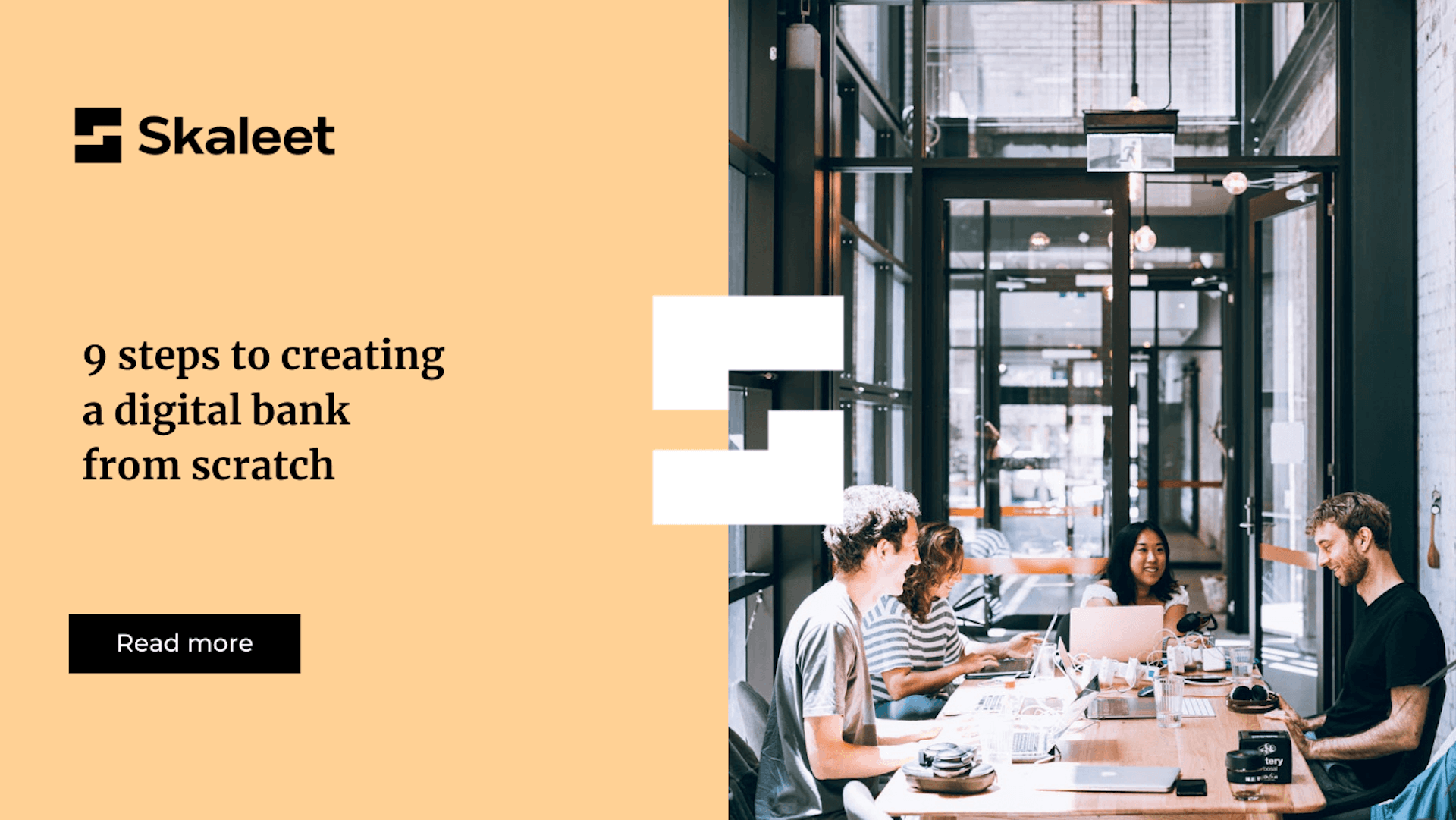 The banking sector faces major challenges when it comes to increasing or maintaining market share and protecting profitability. Today, traditional banks are considered expensive, rigid, slow to react, and simply not in a position to meet the needs of their customers. To resolve this dilemma and bring them into the new age, traditional banks need to re-evaluate their business model, invest in new technology, and adopt a customer-centric approach. 
Instead of revamping the old infrastructure, go with something new and modern—start from the ground up: build a digital bank from scratch to help meet your goals. 👨‍💻
With Skaleet, you can create a digital bank from scratch in nine steps:
Leverage experience. Instead of creating all the components of a digital bank in-house (features, products, services, and processes) or integrating with a third-party vendor, why not leverage a proven solution? Leading digital banks have chosen to partner with fintech companies such as Skaleet to secure access to a Core Banking Platform, which comes standard with pre-integrated key banking features. 


Adopt a fully customer-centric approach and create a range of modular, tailor-made products, fine-tuned to your customers' various and differing attributes, such as their stage in the financial life cycle, their asset level, their goals, and their perspective in general.


Abandon the idea of optimizing legacy systems and instead adopt a different business model: integrate proven solutions from select third-party vendors to create your own small and flexible financial mini-apps that will allow you to build your own comprehensive offering and reduce your time-to-market.



Build a technology platform for a digital bank that will serve as your architecture backbone:

Front-End (The Interface): The interface is the client-facing information layer with a "look and feel" that is user-friendly and visually pleasing. It's the app.
Middleware (The Orchestrator): The middle layer translates, manages, and directs data between the front-end and the back-end, including the APIs.  
Back-End (The Processor): This is where the Core Banking sits, where it stores and manipulates customer data, and where all the back-office processes take place. It's the actual product.



Go digital. The Core Banking is the most vital part of a digital bank. In fact, it is the essence of a digital bank. A Core Banking Platform is the driving force behind efficient and effective account creation, balance management, transaction management, payment processing, general ledger entries, and customer data storage. The Core Banking also provides a robust suite of reporting tools.    


Outsource. A modern, flexible, and scalable IT architecture is required to support financial services and protect the network and its sensitive data. Outsourcing the management, security, and maintenance of your technology platform simplifies matters. It allows you to quickly launch your digital banking solution because Skaleet is there to provide IT support and full-service hosting. 


Orchestrate. Another critical element of the overall infrastructure is the middleware, which comes either preconfigured in the Core Banking or as an add-on. Middleware is the orchestrator that connects the layers, the front-end and the back-end. Skaleet offers an operating system that includes the main products and features, such as payments, credit card issuing, real-time notifications, and more.


A solution white-labeled. Core Banking Platform, such as the one offered by Skaleet, allow you to develop your own front-end solution with our APIs and thereby provide a certain level of personalization throughout the user experience. Your customers will see your logo and your user experience while connecting, accessing accounts, making transactions, and managing credit cards either on the mobile app or the web app.


Launch. The main advantages of implementing a Core Banking Platform solution are the speed with which you can launch and the flexibility of the robust, ready-to-use products that are fully compliant with banking regulations.
It's the complete package!
You might also be interested in ...
Innovation. FinTech. Digital Banking. Neobanks. Open Banking. Core Banking. Cloud.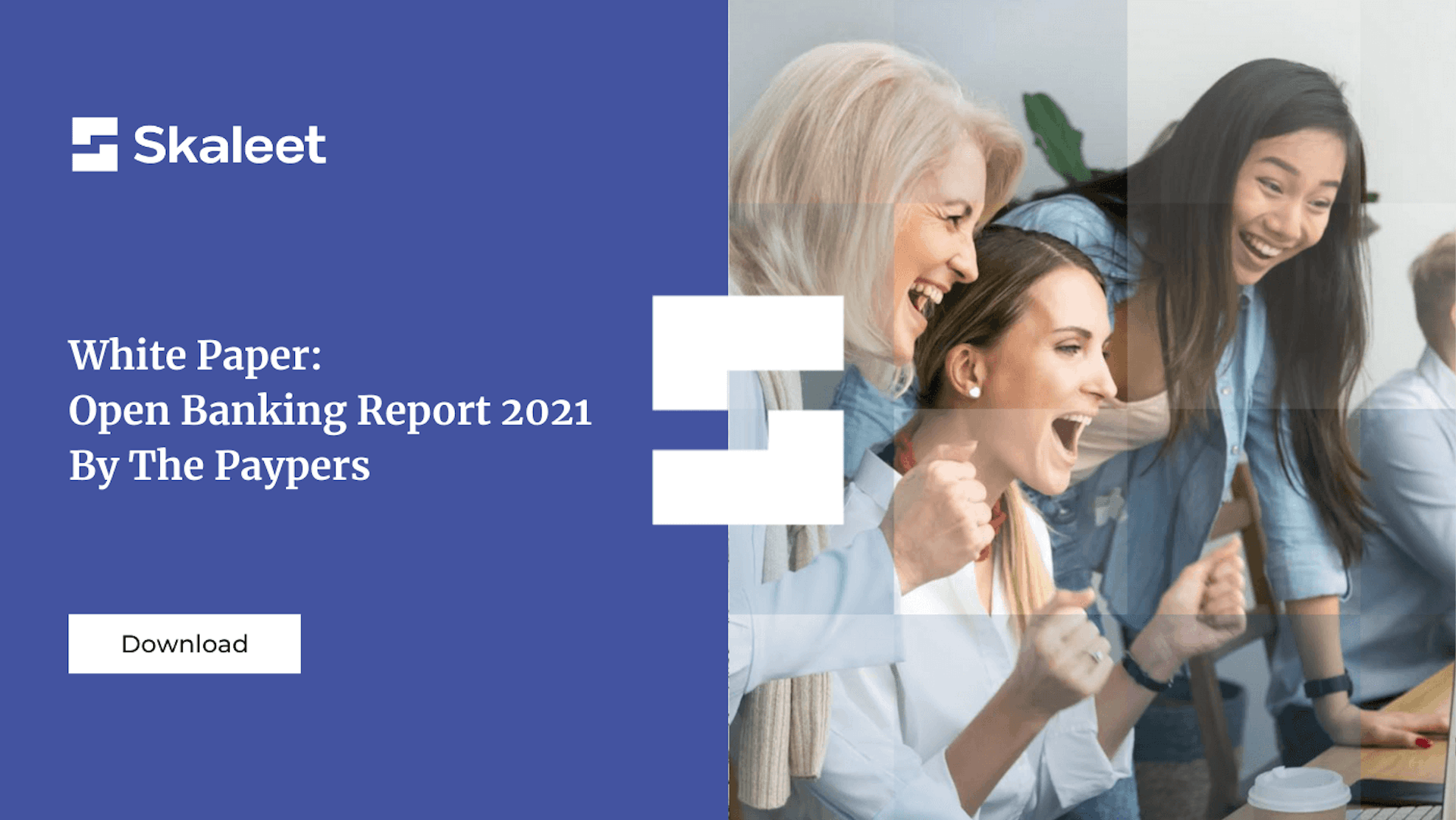 November 4, 2021 • News by Marketing Skaleet
Skaleet (ex: TagPay) is in the Open Banking Report 2021 🚀
Skaleet remains part of the key players in Digital Core Banking Infrastructure/Platform.
Contact Us.
Skaleet, your technology partner to help you quickly launch new financial services.
Would you like to learn more about Skaleet and its solution?