A Tailor-Made Technological Platform.
Skaleet has designed a unique, cloud-agnostic, SaaS-based technology platform to build scalable financial institutions and innovative financial services.
Core banking has entered the platformization era, a reaction to market forces, allowing financial institutions to integrate partner services and market banking modules. These platforms have also integrated new technology such as AI, machine learning, and big data. They are proving to be very effective in facilitating processing, increasing efficiency, promoting innovation, and accessing new capabilities for development, testing, real-time access, flexibility, and resilience.
Thanks to an open and modular architecture, the Core Banking Platform offers a configurable and customizable banking environment, allowing you to integrate any operating model or product and enhance your customers' user experience.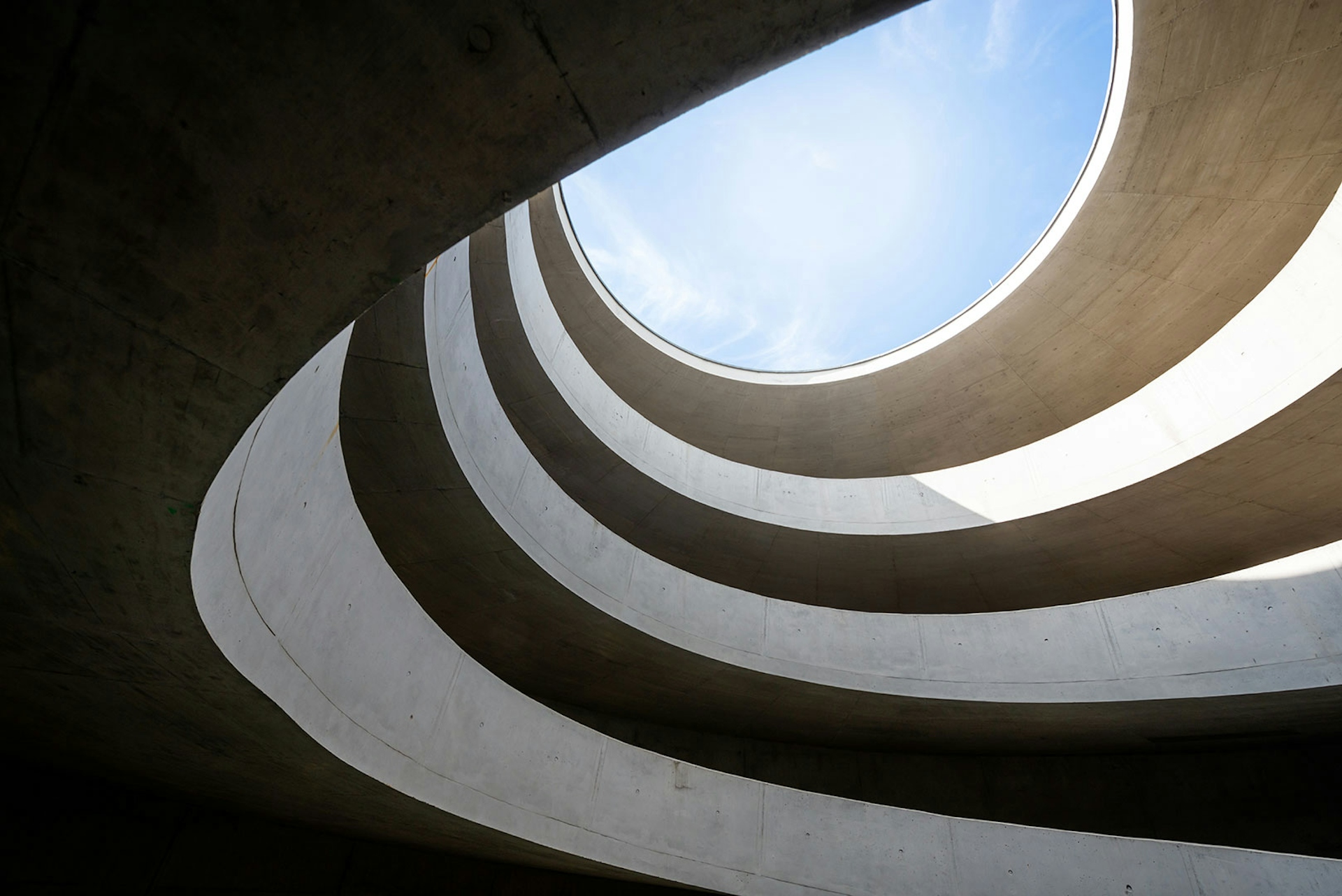 " More than 65% of the world's banks are exploring the potential of Core Banking Platforms. "
McKinsey – Next-Generation Core Banking Plateforms: A golden ticket?
A Core Banking Platform with New Technology.
For financial institutions, value creation lies in understanding the new ways customers use technology and being able to respond quickly. As the market evolves, fintech companies, neobanks, and big tech companies have emerged as innovators, offering new value-added and differentiating features for customers.
Today, banks want to be faster and more agile so they can continuously change and deter new market entrants. However, legacy Core Banking Systems are still pervasive in older institutions and those systems restrict their ability to innovate. A new generation of core banking is here and ready to meet these challenges. Organically designed, these solutions are based on the latest technology, which ensures sustainability and scalability in how you serve your customers.
Cloud Computing

Cloud Computing allows effortless access to and management of large amounts of configurable, scalable, agile data and IT resources.

Big Data / Data Analytics

Data analysis allows financial institutions to make strategic decisions, improve operational processes, consolidate the customer experience (UX), and improve business models.

IA / Machine Learning

While AI is the general science of imitating human behavior, machine learning is a subset that learns from data, identifies patterns, and makes decisions.

Cybersecurity

Cybersecurity uses the latest technologies to protect networks, devices, programs, and data against malicious attacks.

Mobile-First

Mobile-First is a technical and marketing concept aimed at favoring mobile development. It's based on the principle of progressive improvement.

DevOps

DevOps is a combination of Development and IT Operations that improves the ability to deliver applications and services at a high rate.

Continuous Delivery

Continuous Delivery enables production software to be updated at any time or at short, regular intervals.

Open Banking & Open Finance

Open Banking is a practice that provides TPPs with access to banking, transaction, and other financial data via APIs.

APIs

An API allows two applications to communicate with one another, share data, integrate products or market services.

Microservices

Microservices architecture is a method of developing large-scale functionality by merging several small applications, each of which performs a single business operation.

SaaS

SaaS is a distribution model whereby a provider hosts applications for customers and makes them available via the Internet.
Our Approach.
We work in co-creation with our clients to create financial institutions with strong value propositions. Our approach allows us to assist you from the ideation phase through the design and production phases.
We provide you with a sample platform at the beginning of the project to access our Core Banking Platform in order to familiarize yourself with it. This allows you to begin creating your own institution by implementing features, integrating with partners, and developing new products.
Your Growth.
Deploying production changes is the core and strategic business of any modern technology company.
Skaleet has decided to move towards Continuous Delivery to provide regular updates every two months for its customers and build innovative and digital financial services more quickly.
Our Continuous Delivery approach includes a cloud-based architecture where features, functions, and processes are developed independently, automated and regular testing allows customers to test new features, facilitated platform configuration management; an agile and sustainable team culture; and superior development quality, including security, performance, and code integration.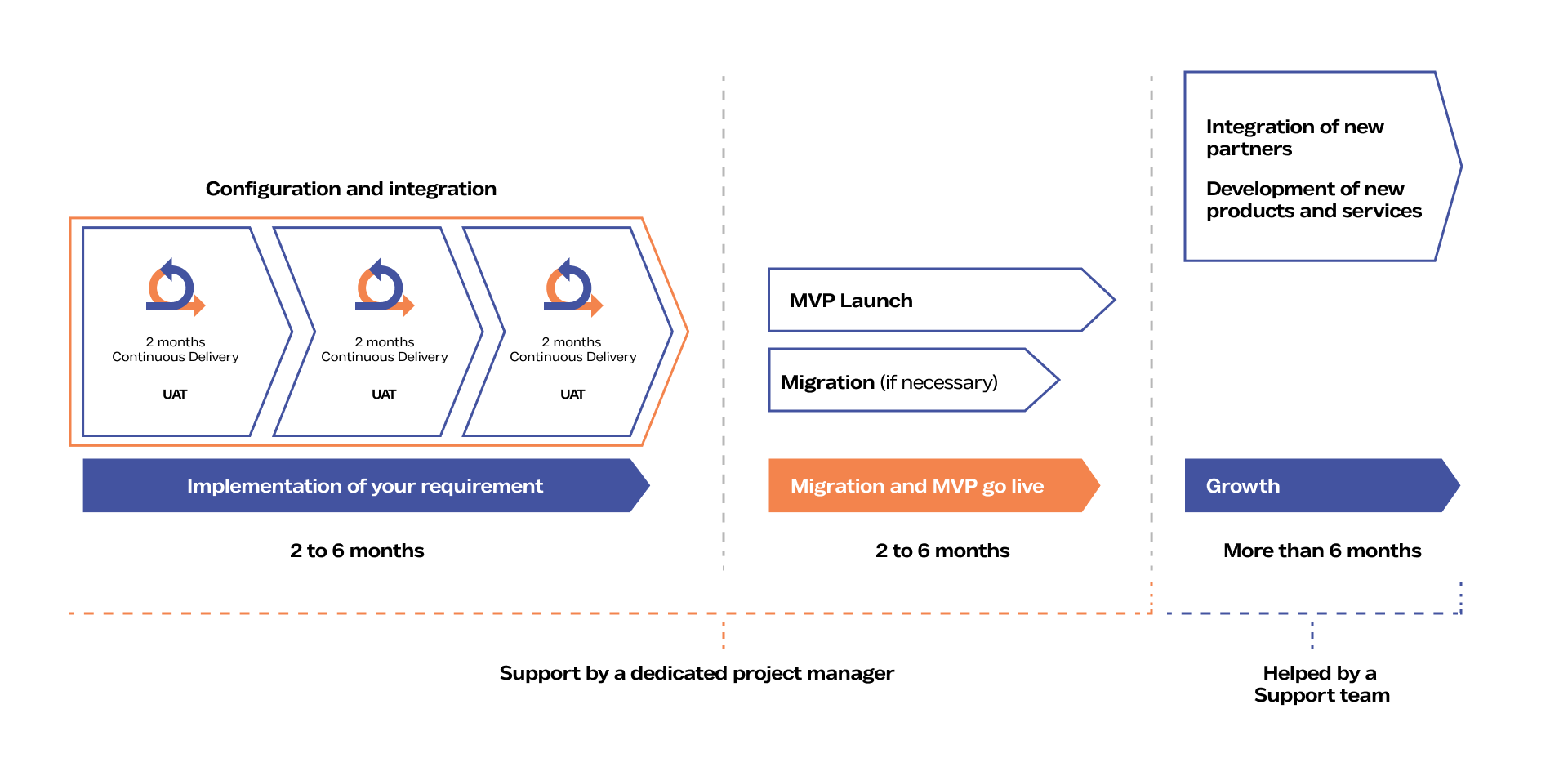 Our Partners. Consulting Firms.
We work with an extensive network of consulting firms providing support and/or implement our Core Banking Platform for financial institutions. They support our customers in project management, integration, and development of new features and customer experiences using our APIs.
Contact Us.
Skaleet, your technology partner to help you quickly launch new financial services. Would you like to learn more about Skaleet and its solution?